What does it mean to be righteous? I ask because Jesus continues the Beatitudes with, "Blessed are those who hunger and thirst for righteousness, for they will be filled" (Matthew 5:6, NRSV).
The most simplistic definition would say that righteousness is the quality or state of being right. But then we have to ask, "What does it mean to be right?"
Years ago my son's mom used to say, "I married Mr. Right, Mr. Always Right." Then she would usually follow it up with, and the most frustrating part is that, most of the time, he is. So I was typically right, as in correct about some factual information, but did that make me righteous? Absolutely not.
Morally Righteous?
Typically when Christians read these verse, they quickly apply the idea of a moral rightness to them. They link righteousness to things like language, sexuality, and whether you go to church or not. In Jesus' day, it had more to do with public displays like prayer and fasting. And this is where we have to start asking serious questions about whether we understand righteousness.
As we explored while discussing the poor in spirit, Jesus explicitly rejects the public displays of righteousness. In fact, he calls the people who make them hypocrites. He does not deny that they fulfill some kind of moral code or that they meet an understanding of righteousness. After all, he says they receive their reward in full. But that reward is not the blessedness Jesus gets at in the Beatitudes. Their reward is the admiration of the masses. It is not the deep and abiding kind of joyful happiness Jesus is talking about here.
Jesus' Righteousness
So when Jesus talks about righteousness, what does he mean? In our series on the Great Commission I unpacked what it means to obey Jesus. If you recall, it is not about a checklist of things to do. Rather it is embracing a different way of seeing the world. This new perspective then changes how we live in the world. With that in mind, what if Jesus is inviting us to think about righteousness differently?
The Hebrew Bible uses the word righteousness to talk about both people and God. When talking about people it tends to focus on two things. Throughout the Psalms and other wisdom literature, it focuses on people wanting to be righteous. You could say it is the cries of those who hunger and thirst for righteousness put into poetry and music.
Then, in the sections that are more historical, it often involves God telling the people they are blessed, not because of their righteousness, but because of who God is. This second approach then ties directly into God's righteousness. God is righteous because of how God acts towards people. God saves, loves, and pursues not just the righteous, but the unrighteous.
In other words, for God, righteousness is not about obeying a set of rules, it is about a relationship. It's a relationship that begins with God's pursuit of you, and leads to your pursuit of others.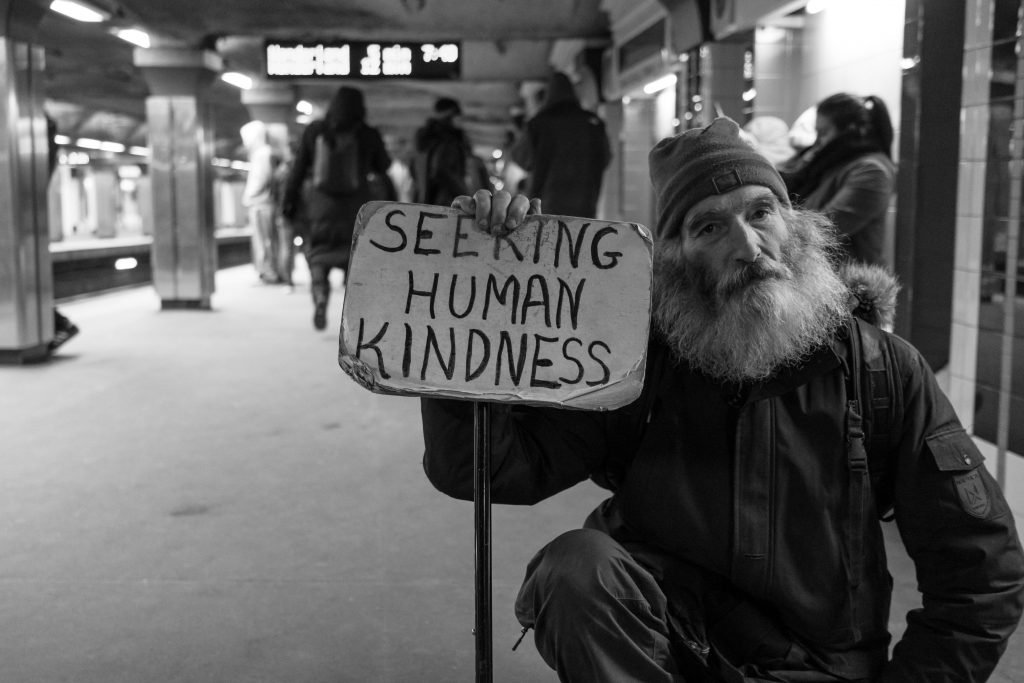 Relational Righteousness
This means that Jesus' understanding of righteousness begins with you believing that you are beloved. It is about receiving divine love. This is not because of something you do or have done. Nor is there anything you can do to change that fundamental reality. God comes to you, declaring you beloved, and invites you to believe it.
The righteous response then is for you to go to others and declare them beloved as well. And because throughout the Biblical narrative God demonstrates preference for the outcasts and marginalized, so should we. This means we should not prioritize the people who look and live like us. Our focus needs to be on the social fringe. As it turns out, these are often the people who feel the most unloved. Jesus calls us to love them right where they are.
Now, just in case the implications of this are not clear, let me spell it out for you. Any effort, be it political or cultural, by those claiming to follow Christ, that imposes a set of values on the rest of society, flows from the tradition of the Pharisees, not Jesus. The same is true of the entire Christian subculture. This alternative reality seeking to offer a holy alternative to the main stream, misses the point of righteousness. The same is true of moral barriers a church establishes to mark some people as in while keeping others out.
Nurturing a more Jesus kind of righteousness is why, over at our radically inclusive community for spiritual misfits, we focus on developing the values of radical inclusion, authenticity, kindness, and curiosity. Clink the link in the show notes to find out more.
The Series
This post is part of an ongoing series. Link here for a list of every episode in this series.