Renown atheist Christopher Hitchens was right, God is not great. At least not the God of a broken Christianity. In my life, nothing embodies this more than part of the Lutheran church service called the confession.
While confessions takes many forms, they broadly invite us to admit how wretched we are and how rightfully offended God is. In the conservative church of my youth the confession in our prescribed order of service read:
"I a poor miserable sinner, confess unto thee all my sins and iniquities with which I have ever offended thee and justly deserve thy present and eternal punishment."
For decades those words crushed my soul. Today they just make me angry.
Odds are, the story you grew up with sounds like mine, even if it lacked the formality of my experience. It is a story that says your guilty offends God and demands punishment. Let me be clear, this is spiritually abusive bullshit. Moreover, it is not the story the Bible tells, so while Christianity is broken, the Christian faith doesn't have to be.
What Does the Bible Say?
So what story does the Bible tell? Whether you take the early chapters of Genesis as an account of literal events or you see them as cosmological mythologies that help people make sense of their experience in the world, these chapters tell a very different story than the one I grew up confessing on Sunday morning. This is especially true when it comes to the consequences of sin and how God responds.
As Genesis 2 comes to a close, Adam and Eve are naked and not ashamed. Then comes the snake, eating the forbidden fruit, and the line, "At that moment their eyes were opened, and they suddenly felt shame at their nakedness. So they sewed fig leaves together to cover themselves." In the very next paragraph, the hiding continues as they duck into the bushes hoping that God, who is walking through the garden, will not see them.
Notice, the response of Adam and Eve is not guilt but shame. Guilt says, "I did something wrong." Shame says, "There is something wrong with me." Somehow, by eating the fruit and gaining the knowledge of good and evil, Adam and Eve concluded they are fundamentally broken and unlovable. That is why they hide; first from each other, then from God. Moreover, when God confronts them they defend, excuse, explain and rationalize their decision. These are all behaviors driven by shame.
Now, if Christianity wrote Genesis, the story would have a booming voice from heaven declare them repulsive. After all, the holy god of Christianity cannot come close to guilty sinners. Thankfully, that is not what we find in Genesis 3. Instead, God comes to them and asks where they are, not to punish them, but to love on them and invite them back into relationship. God never denies their guilt. There are consequences for their disobedience. We should feel guilty when we do something that harms others. The pain we cause ourselves and each other grieves God. But God's response is not one of amplifying shame. Rather God disempowers shame even while inviting us to step into guilt, face the consequences of our actions, and learn how we might live differently.
Even after they blame each other, the serpent, and God for what happened, God covers what they deem the symbol of their shame and calls them to step into this redemption.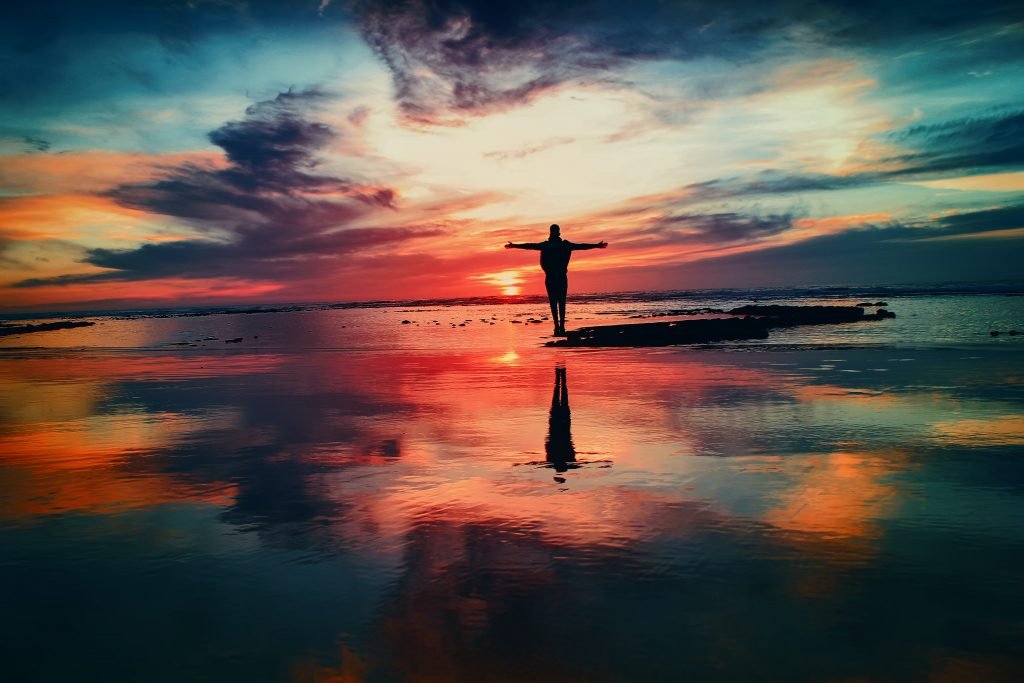 So What Does Healthy Abunance Embrace?
First, we trust that we too are God's beloved children, not because of what we do, but simply because God loves us and nothing we do can change that.
Second, trusting this love, we step into guilt and learn to live differently.
Further Exploration
Video: The Power of Vulnerability by Brene Brown
With over fifty-three million views, odds are high you have seen Brene Brown's TED talk on the power of vulnerability. That said, it is worth another viewing while you have Genesis on your mind.
Infographic: Guilt vs. Shame
Still not clear on the difference between guilt and shame? Check out this infographic.
Article: The Difference Between Guilt and Shame
This brief article moves beyond the distinction between guilt and shame and explores the practical impacts of the shame we carry. Specifically, it explores how shame crowds out empathy and impedes growth.
Book: Shame and Grace: Healing the Shame We Don't Deserve by Lewis Smedes (affiliate)
There is a monstrous gap between recognizing that shame is destroying our souls and living without soul-destroying shame. For me, it was an eight-year inner war. Even today, skirmishes continue to break out as shame keeps fighting back. This is one of the best resources I discovered along the way.
Action
Shame can block the empathy necessary for healthy guilt. Our action today focuses on disempowering shame and planting the seeds for empathy through a loving-kindness meditation. I realize you might feel uncomfortable with that. I get it. But remember, loving-kindness is the meaning of the Hebrew word hesed and hesed describes God's love for humanity. This form of meditation simply invites you to love yourself and others the way God does.
What's Next
What's next? If God loves you as you are and nothing can change that, the entire story of Jesus as a broken Christianity teaches it, suddenly becomes unnecessary. So if Jesus didn't die for you, why did Jesus die?
This Post
This post is the third in a five-part series on rescuing Christian faith from Christianity. To receive the full series, sign up for our weekly email for spiritual misfits who realize that Christianity is broken but Christian faith doesn't have to be.
All Bible quotes come from Holy Bible, New Living Translation, copyright © 1996, 2004, 2015 by Tyndale House Foundation. Used by permission of Tyndale House Publishers, Inc., Carol Stream, Illinois 60188. All rights reserved.