Hi, I'm Joe Burnham and I am the lead creative behind all things Abundance Reconstructed. I guide our community. I am also the author and voice in the podcast and the designer of courses. If you decide to meet for soul guidance, you will talk to me. In other words, I am part of all the tools we offer to help you craft an abundant life from the shards of faith. So who am I that you should trust me at your life-crafting table?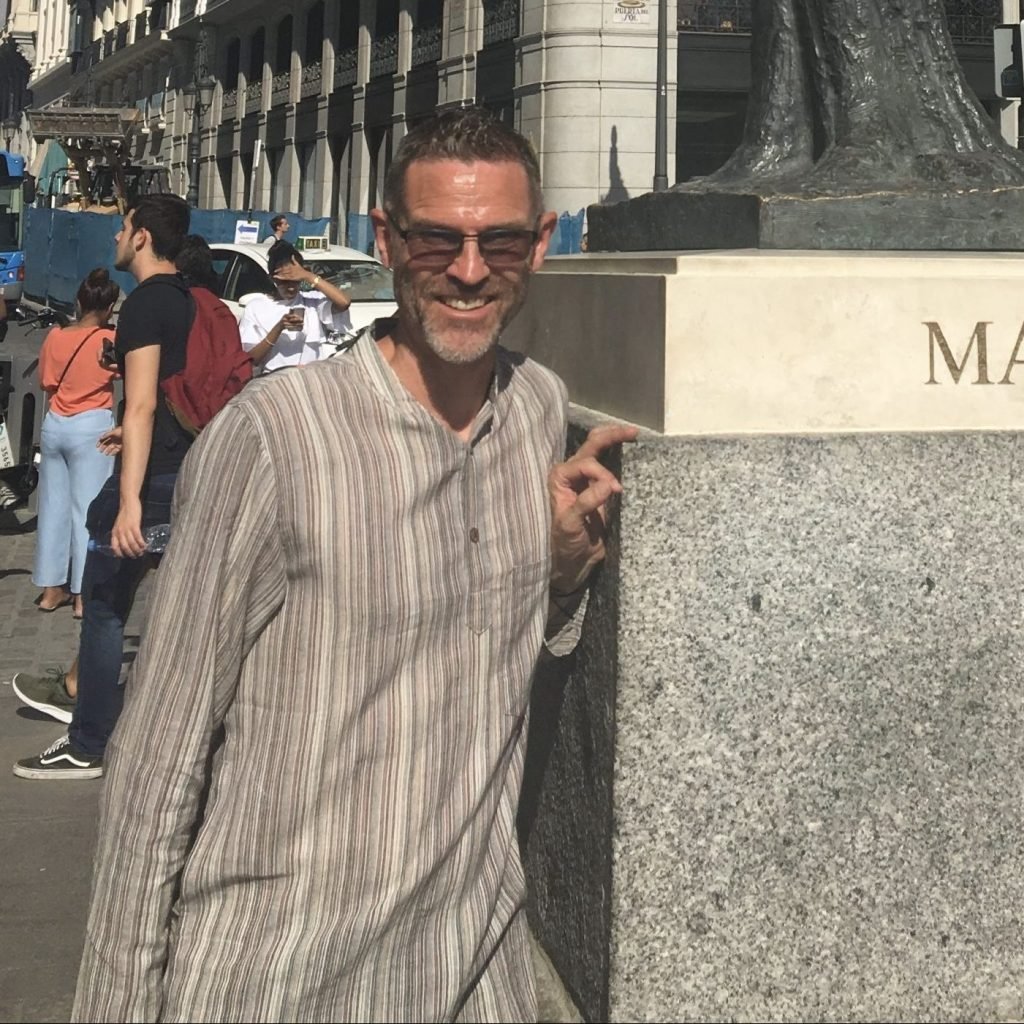 The Formal Introduction
When presenting at a conference, I add my academic titles to my bio. So in those settings, I go by Rev. Dr. Joe Burnham, or if it's really formal, I might make it Joseph or even R. Joseph. It is the title I use when there is a need to impress.
And it is not all show. The title is accurate. I do hold a Master of Divinity degree from Concordia Seminary in St. Louis, Missouri. I also earned a Doctor of Ministry degree from Portland Seminary. In other words, I am not lacking when it comes to education for the task at hand. Although, in a community that talks about crafting and reconstructing, formal education holds limited value.
Richard Rohr at the Center for Action and Contemplation talks about moving from construction to deconstruction to reconstruction. In this dynamic, our initial education is construction. When what we initially build fails, we deconstruct. Then, using those pieces in a different way, we engage in reconstruction.
At Abundance Reconstructed we want to give you space to examine what is failing you. We are also here to help you figure out how you can use the pieces to craft an abundant life. So let me tell you a bit of my story construction – deconstruction – reconstruction story. At least the story to date.
My Story
In the Spring of 2015, I sat down to write my doctoral dissertation on spiritual formation and realized I had nothing to say. Despite years of study and practice, feelings of anger, bitterness, and resentment dominated my inner world. Shame and fear dictated my behavior – from a public facing show where I claimed to have it all together, to a secret life consumed by the compulsive search for significance in the arms of women I didn't know. This deformed life cost me my first marriage and my career as a pastor. When it brought my second marriage to the brink, I felt destined for hopelessness.
But something compelled me to keep searching. I refused to give up, but didn't know what came next … a new religious setting? Abandon my faith and ethical framework in favor of a hedonistic existence that even the most casual secular humanist would consider immoral and depraved? Or maybe I should double down on the faith I knew. Maybe I would redeem my name for a return to pastoral ministry?
Because you are still here, I am going to guess you are asking similar questions, or maybe you want to. You are tired of playing games and you really want to step towards something honest and real. You are so exhausted by what is that you are willing to critically evaluate not only yourself but your beliefs – asking questions, challenging assumptions, and listening to voices of other traditions that might offer new perspectives.
I would say coming to that place is where life really begins. It is where faith gets interesting.
Crafting Faith
When asked about his work, Michelangelo said, "The sculpture is already complete within the marble block, before I start my work. It is already there, I just have to chisel away the superfluous material."
That chiseling and crafting for me began with writing my dissertation. In it I recognize what the faith I embraced was doing to me and started over. I return to the words of Jesus and repeatedly asked, "What is God like?" The task changed my faith and my life. And that chiseling and crafting continues to this day.
Abundance Reconstructed is a place for you to engage in chiseling and crafting. That is what makes Abundance Reconstructed different from other spiritual books, podcasts, and online groups. We are not here to be dismissive of where we come from or seek greener pastures in some other tradition. There is no single solution mold that we want to cram you into. Instead, we look to reimagine what we already have. Do you see why I talk about crafting an abundant life from the shards of faith?
If you want to hear more of my story, sign up for our monthly newsletter and you will get my ebook, From the Shards, which tells more of my story. Here is to both of us as we seek to craft abundance.
Please share the soul & spirit: